To implement the stable development strategy, productivity increase and environment pollution reduce is one of important points. In April 2019, Hai Minh Shipyard invested in the blasting line to rub plates, produced by Shidong – Korea.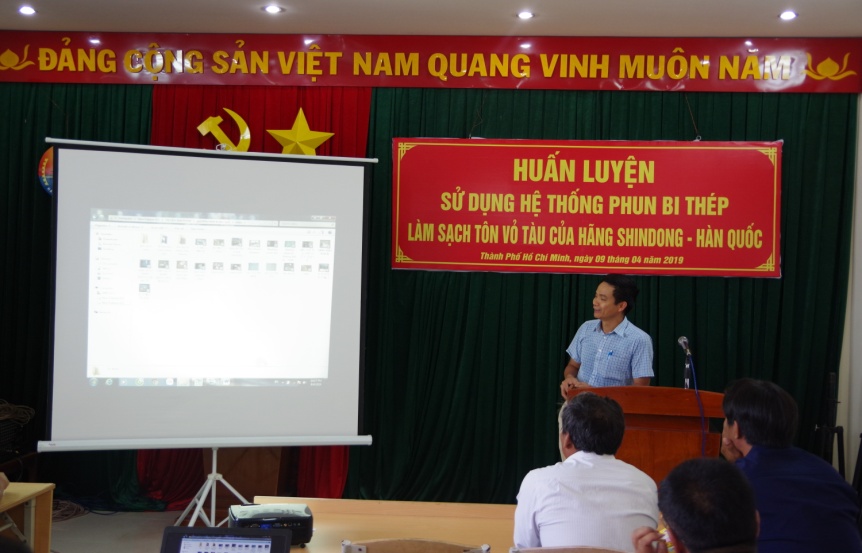 Training and handover of the system
The blasting system using steel marbles can clean plates up to SA2.5; capacity reaches 60m2 per hour per 4 guns, blast marbles, recover and purify. The recovering and purifying capacity can reach 20 tons per hour. The breathing air has capacity of 84m3per hour with 04 lines, operating scope of 40m. The machine includes: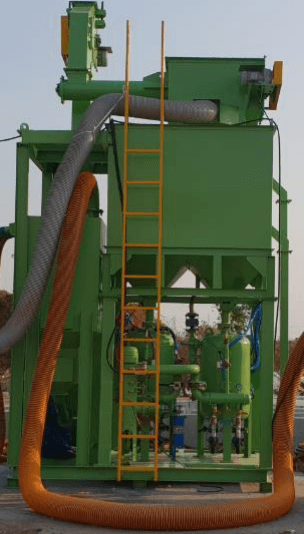 Marbles blasting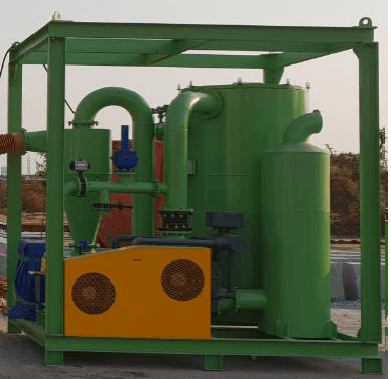 Marbles recovering, classifying and purifying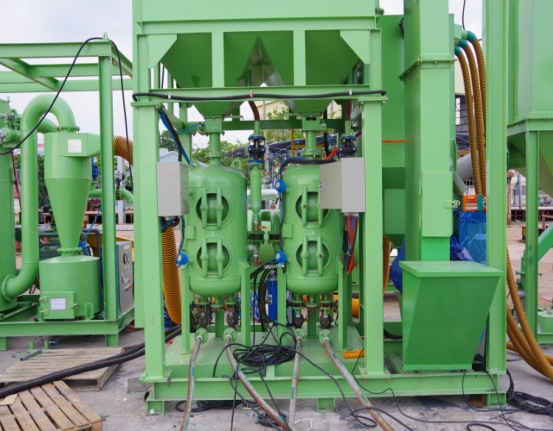 Control system; Air compressor
The blasting system with air compressor is the good solution to solve the matter of other blasting systems. When the system operate, steel marbles will be blown by air compressor to the steel structure, the steel marbles will make friction to rub the structure  to meet the standard. The dust removed from the structure will be transferred to the recovering floor and will be stored in "silo", marbles and dust will be classified, the marbles will be stored in "silo" to be reused, the dust will be stored in tank, exhaust fumes will go through filter.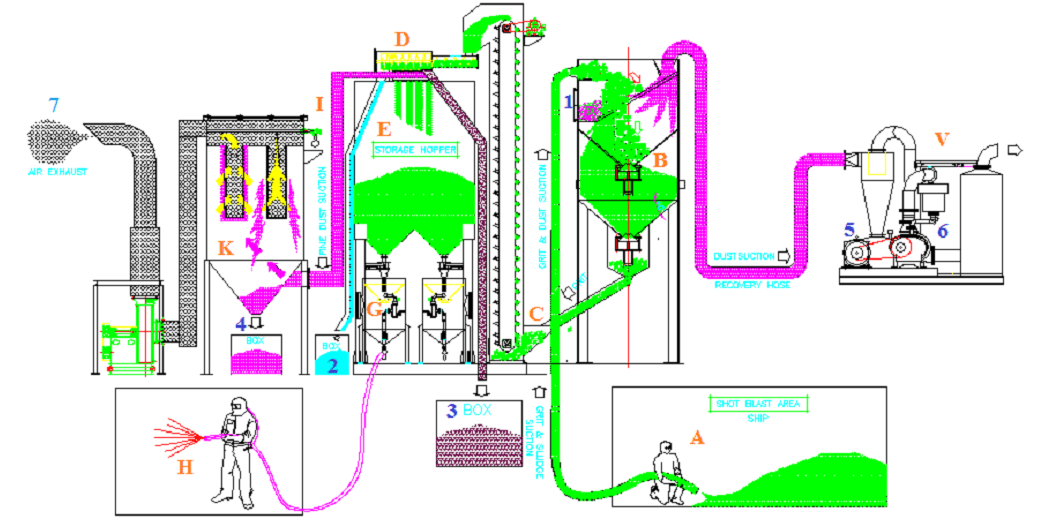 marble blasting system
The investment in marble blasting system will contribute to increase company productivity, quality, schedule, good view, industrial environment, sensible cost, satisfy the customer's requirement now and in future
                                                                                                                                                            News and photos
                                                              Duy Hưng – Kiều Nguyễn