In the morning of June, 29th 2020, X51 shipyard-Ba Son corporation- General department of Industry for defense carry out the launching ceremony of the luxury passenger boat AQUA NERA of AQUA EXPEDITIONS.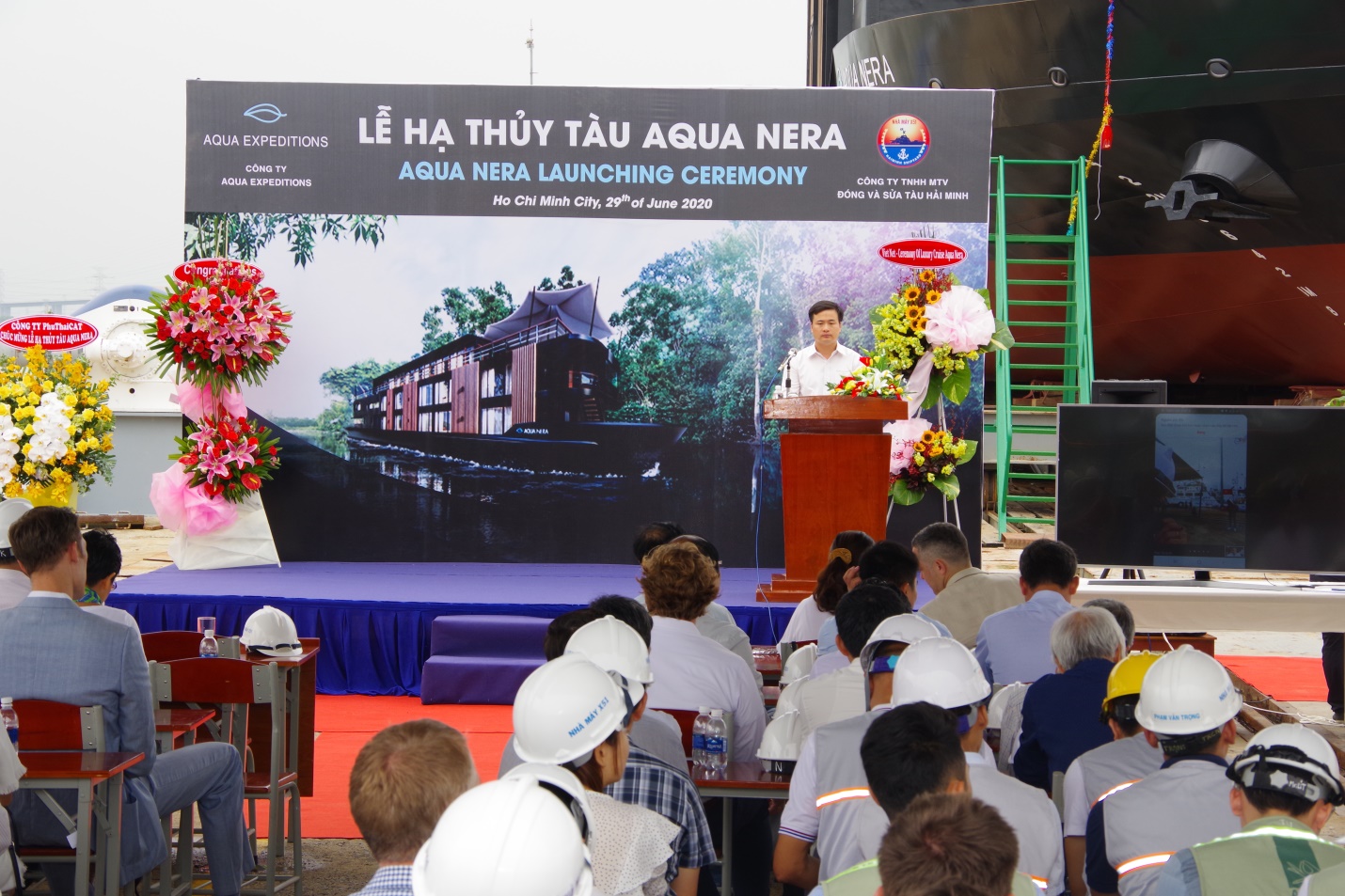 The vessel is designed by Vimatec, registered by Lloyd's, reached 5 star standard, will be exported to Peru to carry tourists visiting around Amazon river which is one of the most beautiful and famous rivers in the world.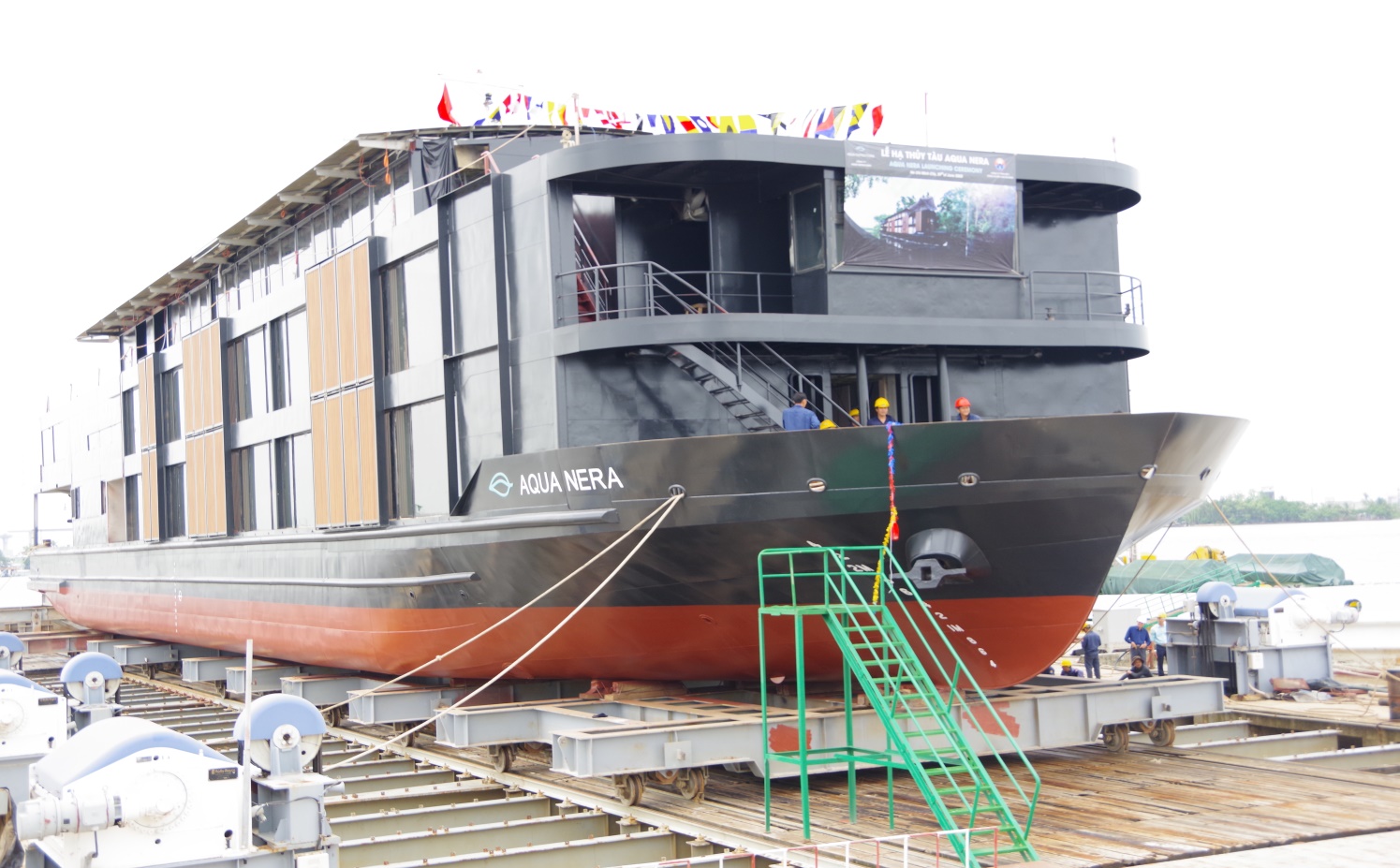 With the maximum length: 62.40m, max. width: 11.50m, draft: 1.50m, height: 3.10m; the replacement: 800 tons, the vessel is equipped with the modern engines and interiors.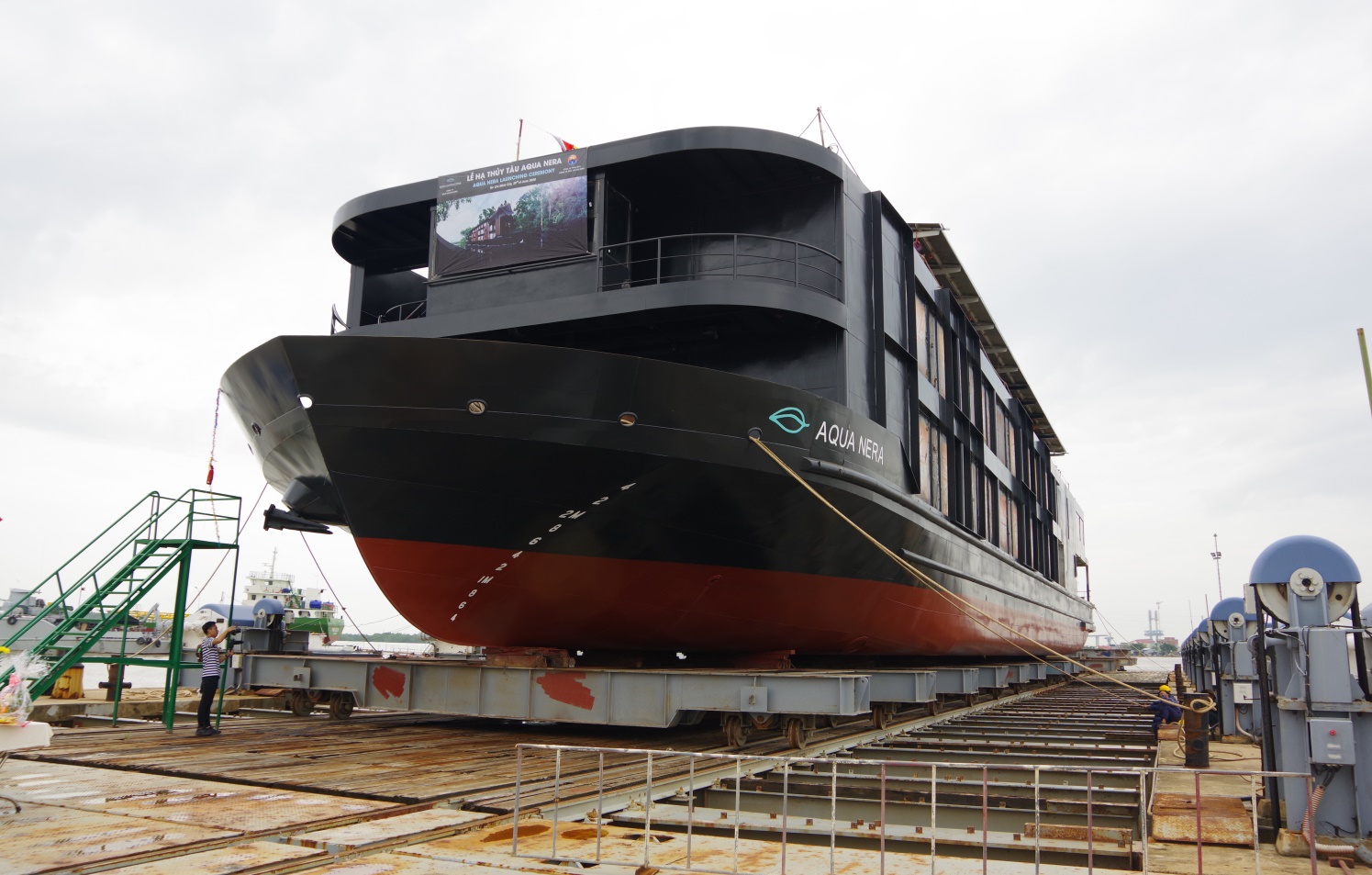 This is the exporting and processing project between X51 shipyard and the foreign partner. The project was started on 01/8/2019. Although the Covid-19 epidemic cause bad effect, with the drastic and closely guide of our managing director, X51 workers try to over many obstacle and with the good cooperation of our subcontractors, the vessel is being finished in time. At the ceremony, Mr. Francesco Gally Zagaro – general director of AQUA EXPEDITIONS highly appreciated the managing ability and applying the modern technology in work, to make AQUA NERA get quality, aesthetics and being on schedule. This is the major point to mark the cooperation between X51 shipyard and AQUA EXPEDITIONS.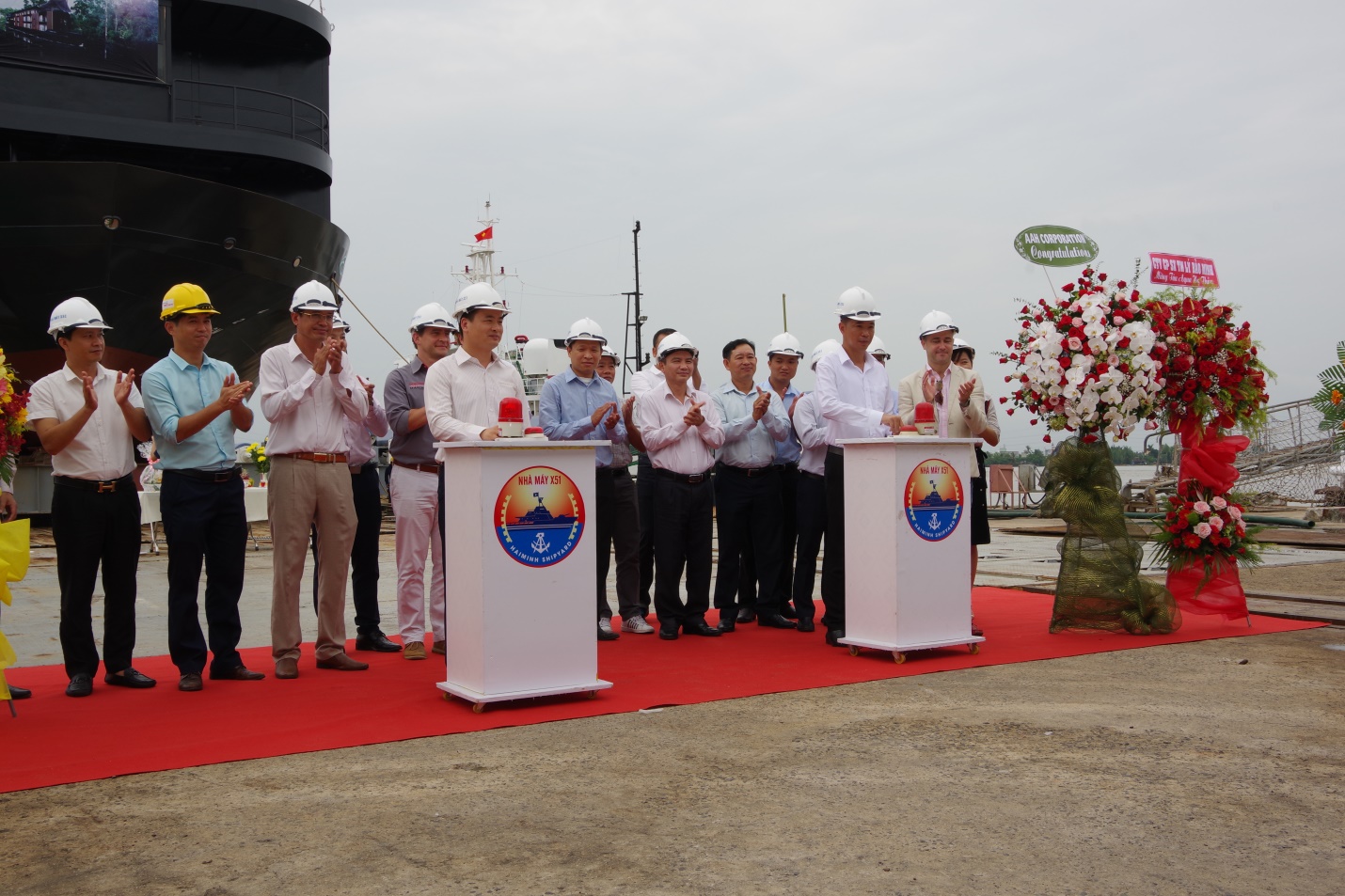 With the witness of X51's managers and visitors, Mr. Mai Quoc Truong – director of X51 and Mr. Duong Quang Hung – representative of ship's Owner pressed the starting button to launch AQUA NERA.
The ceremony happened successfully. This vessel will be finished and handed over in August 2020.
News: Duc Thanh